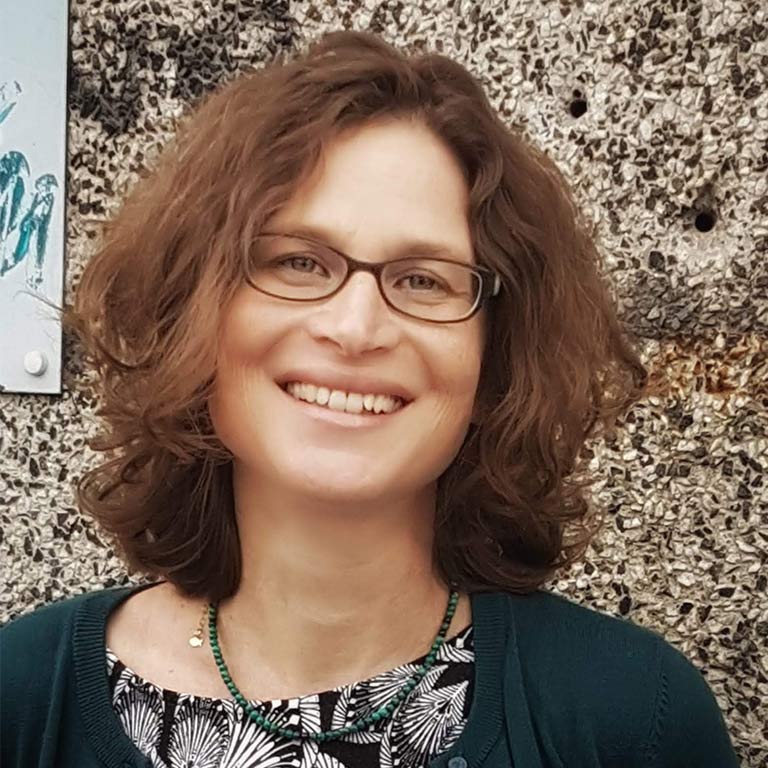 Irit Dekel
Assistant Professor, Germanic Studies
Assistant Professor, Jewish Studies
Adjunct Assistant Professor, Sociology
Director: Olamot Center for scholarly and cultural exchange with Israel
idekel@iu.edu

Global and International Studies Building 3128
Office Hours

W

ednesday

3 p.m. - 4 p.m.
Education
Ph.D., Sociology, The New School for Social Research
Fields of interest
memory studies
media and the public sphere
ethnicity and race
contemporary german culture
museums
About Irit Dekel
I am interested in the relations between collective memory, media and the public sphere. My work has focused on Holocaust memorialization and the representation of ethnic and religious difference in contemporary Germany, using ethnography as well as discourse analysis.
Museums have been a site for my research: I co-led a comparative research project on the representation and experience of home in Home Museums in Germany and Israel. This study focused on atmosphere and temporality, the presentation of gender differences, and mediating techniques of tour guides. I have written on the Anti-War Museum in Berlin within an ongoing interest in memories of non-violent struggles and activism.
My first book, Mediation at the Holocaust Memorial in Berlin analyzed how various groups mediate their experience in the Holocaust Memorial, performing a moral transformation around how they relate to Holocaust memory and recent German history. I argued that visitors reflect on and negotiate the modes in which they are expected to engage with those memories along with questions of citizenship and belonging of Jews and other minorities to the German society.
My research has additionally raised questions on the intersection of nationalism and pluralism. I have studied the Circumcision Debate in Germany and Israelis in Berlin.
My current research focuses on philosemitism in contemporary Germany. Philosemitism engages images and ideas that are interwoven in larger cultural self-understandings. Studying philosemitism is for me a lens through which to observe both local debates over antisemitism as well as to shed light on our larger understanding of social, national and post national projects of exclusion and inclusion.
Courses Taught
German Memory Exhibited
Social Memory, Jewish Positions (Graduate course)
Home in Contemporary German Culture (Graduate course)
Jews in the Media: The Production and Experience of a Minority
Monuments, Memories: Black and Jewish Experiences
The City in German Thought and Practice
Introduction to German thought: the freedom to think otherwise
Holocaust Memory: Debates and Sites (Graduate course)
History of the Holocaust
Articles + book chapters
Irit Dekel and Esra Özyürek 2020: What Do We Talk About When We Talk about Antisemitism in Germany? Journal of Genocide Research [published online, Dec 2020]
Irit Dekel 2020 "You are My Liberty: On the Negotiation of Holocaust and other Memories for Israelis in Berlin" chapter in Rebuilding Jewish Life in Germany. Edited by Jay Geller and Michael Meng, Rutgers University Press
Irit Dekel, Bernhard Forchtner & Ibrahim Efe 2020. Circumcising the body:
negotiating difference and belonging in Germany, National Identities, 22:2, 193-211.
Vinitzky-Seroussi V. and Dekel I. 2019 "Moving Gender: Home museums and the Construction of their Inhabitants". European Journal of Women Studies Vol. 26(3) 274 –292
Dekel I. 2018 "Quoting and Telling: The mediating techniques of tour guides in German Home Museums Ethnologica Europaea: a Journal of European Ethnology 48:2 82-95
Dekel I. 2017 "On the Unknown Soldier Symbol in Israeli Culture" Studies in Judaism, Humanities and the Social Sciences 1:1 85-100.
Dekel I. and Vinitzky-Seroussi V. 2017 "A living place: on the sociology of atmosphere in home museums", European Journal of Cultural and Political Sociology, 4:3, 336-362.
Dekel I. 2016 "Subjects of Memory? Holocaust Memory in two German Historical Museums" in Dapim: Studies on the Holocaust Vol. 30
Dekel, I. and Katriel T. 2015 "Krieg dem Kriege": The Berlin Anti-War-Museum as a Multilayered Site of Memory in Anna Reading and Tamar Katriel (Eds.) Cultural Memories of Nonviolent Struggle: Powerful Times (Palgrave Macmillan).